Mumbai local lessons – Locals of Mumbai epitomize the true spirit of unity in diversity that exists in our country. Mumbai local is something that keeps us connected as well as teaches us many life lessons. Lets take a look at those few lessons mentioned below.
01. Adjustment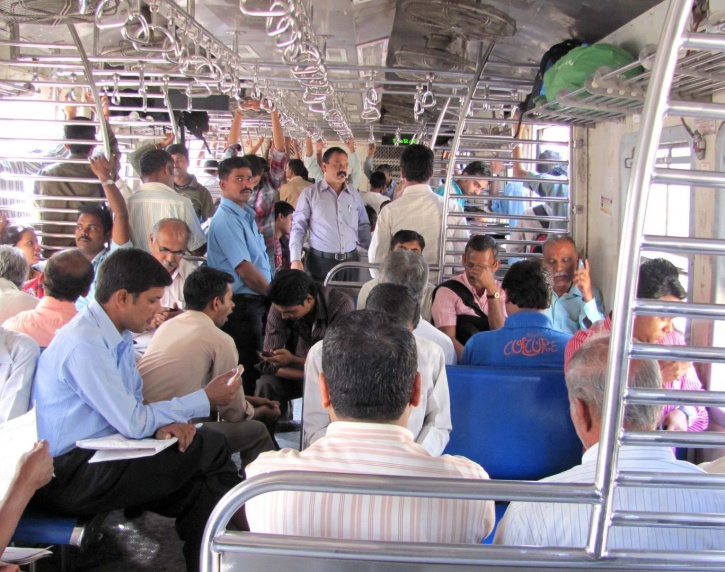 Image Source
Do you lead a semi luxurious life? Do you cherish the nice and well furnished bedroom that you call your own? Ahh still it doesn't matter, because the Mumbai trains will change that in an instant! The experience of commuting in trains rips you of your 'personal space' and how.
The local trains being the lifeline of Mumbaikars also delivers justice, since it doesn't matter whether you belong to an upper class or middle class family, you ought to adjust! Aiming for a window seat would be a fool's goal as you are at the mercy of a bunch of strangers. At this point, you learn to appreciate any seating arrangement. You don't get to decide where you stand either, you go where the crowd pushes you.
02. Patience
Image Source
You first need to wait for the train to arrive. Then in the 10 seconds it stays on the platform, you need to wait till the passengers get off and only then can you board. You must wait till you get a seat. If it's not an ultra-lucky day, you need to wait standing till you reach your destination. If there's a signal in between or your train stops for sometime, you need to wait some more. Oh yes, travelling by the Mumbai local will surely test your patience!
03. Helpfulness

Image Source
Live and lets live. Mumbai makes our nature helpful. It makes us think about other too. (example: You will definitely offer 4th seat in local trains.). While asking directions you will always get the response. They will never say 'No'.
04. Cheerfulness
No matter how bad your situation or mood is you will always find a positive environment in local which includes sonsg hawkers bhajans gossips funny jokes friends group and many more.
05. Unity
Irrespective of whatever religion you are or what caste do you belong to, you will always find a helping hand in mumbai local. Thats what brings unity in diversity.
06. Socialization
If you travel daily for 3-4 hours, how much time are you going to devote to listening to music, watching movies or reading? After all you can't rely on your gadget every time you travel. Boredom will get to you in the end. Your only option? – to finally acknowledge the fellow commuters. Slowly they become a part of your traveling routine till you don't see them anymore and you are back to your inanimate source of entertainment and the cycle continues.
07.  Being Punctual
Image Source
If you are the one who lacks patience, then you are no good here. You need tonnes of it. Instances where you wait for your train to arrive, waiting to get inside the compartment, getting a place to sit, test your patience…no matter how tired you are, you learn to catch up as the train will move on its own accord just like life does. Irrespective of how horrible or surprising your experience was, you are bound to go home with new lessons learned.
08. Tolerance
This is not your office where you can shush your annoying co worker when he decides to break into a song or expect people to adjust because you are unwell. Lone sick travelers are a minority and always will be. Train commuters don't adjust to you, you adjust to them. Having no choice but to travel with people belonging to different communities and socio-economic statuses will build your tolerance levels like no other experience.
09. Acceptance
Traveling daily with such diverse people makes you slowly accept them and their ways, at times you are fascinated by their ways, you start respecting their cultures and also try and learn to be a part of them.
10. Being Strong
Strength is all you need if you are boarding a local from Dadar until Virar or Karjat! Forget about getting a place to sit, having a proper place to stand will be a boon. Every train ride will put you through some sort of a physical test. Knowing what you are getting into should insure that you are well fed and hydrated, you don't want to collapse on a bunch of random people do you? Let's not forget the mental strength one requires to commute in local trains. You may start weak but regular train journeys will train you in ways you never imagined.
11. Flexibility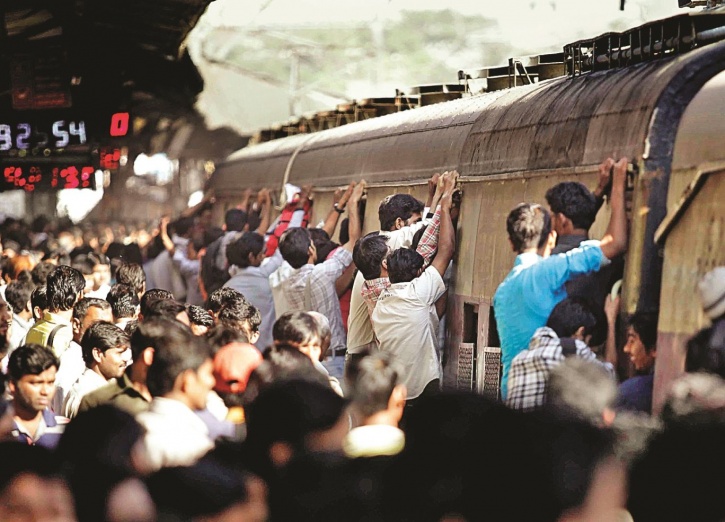 Are you a Mumbai local traveller? And do you crib about the rush, the crowd and the fighting everyday? Well, take a look at this and see what travelling by the local daily has actually taught you!
108575757 passengers in a compartment that can hold approximately 292 passengers. Plus, each time a station arrives, some passengers will get off and more will board. You really need to be adept at flexing your body in multiple ways to accommodate all other passengers and at the same time be careful that no-one steps on your toes or pokes you with their hands/bags/umbrellas. Travel by the Mumbai local for a week and you'll put your yoga trainer to shame!
12. Balancing
If you're a regular Mumbai local traveller, you know that you probably have mastered the art of balancing better than that tight-rope walker. You know that the train can suddenly stop with a jerk and throw you off. Plus, you're laden with everything from backpacks to tiffin-bags to mobiles. Managing all this, ensuring those plastic dabbas in your bag don't crack and chatting on the phone at the same time without stumbling even once requires Olympic-level balancing skills. We dare any non-Mumbaikar to hang out of the train while playing Candy Crush and still stay unscathed.
13. Advance booking
All you need to do is ask – "Are you Andheri?" Well, nobody can be Andheri or Bandra or Kurla but even the most sophisticated ends up asking that which means "Will you be getting off at Andheri?" If the person says yes and nods at you, the seat is all yours after the person tries to get up 2 stations before Andheri. And no sooner the person gets up you can jump on the seat. Yes, if you have booked your seat and the person has said "ok" then no one can sit there except you – yes, the people follow the train rules strictly.
14. Analytical skills
Image Source
Lets say if i have to reach andheri from thane. So should i take a metro from ghatkopar or change a train from dadar. From dadar it would take so n so minutes in comparision to metro. You calculate the exact time for your journey as it is every single second counts in mumbai
15. And last but the most important Friendship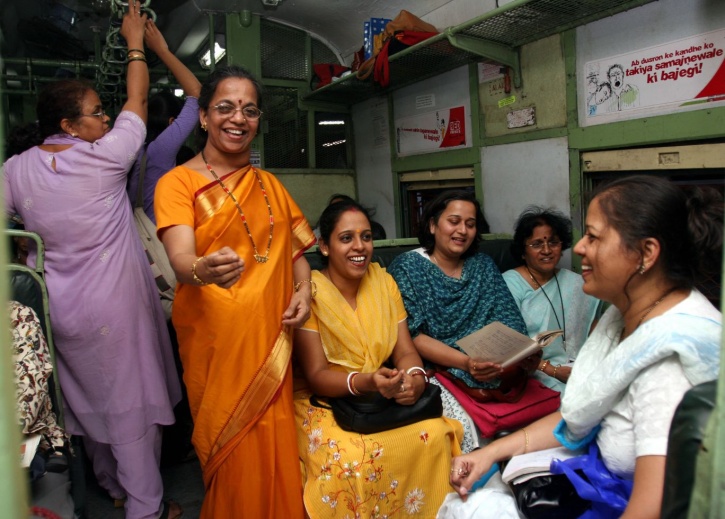 Nowhere else in the world will you find people who meet for one hour daily while travelling and bond for life. Train-friends do everything from organizing bhajjan sessions early in the morning, playing antakshari, celebrating birthdays, and even going for holidays together! Train friends reserve seats for each other so that even if one person is late, he/she need not remain standing. These friendships last for life!
Comments
comments