I've always wondered what the lifestyle of the rich and famous would be. Well maybe not so much, but their houses seem pretty cool. Unfortunately, we don't have a show like MTV Cribs in India, so we have to use our imagination. The houses of our celebrities cost a bomb though, and are also pretty far out.
Here's the prices and details of some celebrity Indian houses!
1. Shah Rukh Khan
Cost: 125 to 150 crore
Shah Rukh's famous house is named 'Mannat', which means ' a vow to the gods' and is located in Bandra. It is built in a neoclassical style and looks fancy as hell. Shahrukh Khan's family stays in the bungalow whereas the 6 storey building has a living room, guest rooms, offices, a library, a gym, entertainment room, and a basement car park.
Images source
Address: Mannat Bunglow, Bandra Sea face, Carter Road, Bandstand, Bandra (West), Mumbai 400050.
2. Sachin Tendulkar
Cost: 90 to 100 crore
Another Bandra resident, Sachin's house has some tripped out shell home inspired architecture, along with a whole lot of greenery. The house is spread over almost 9000 feet!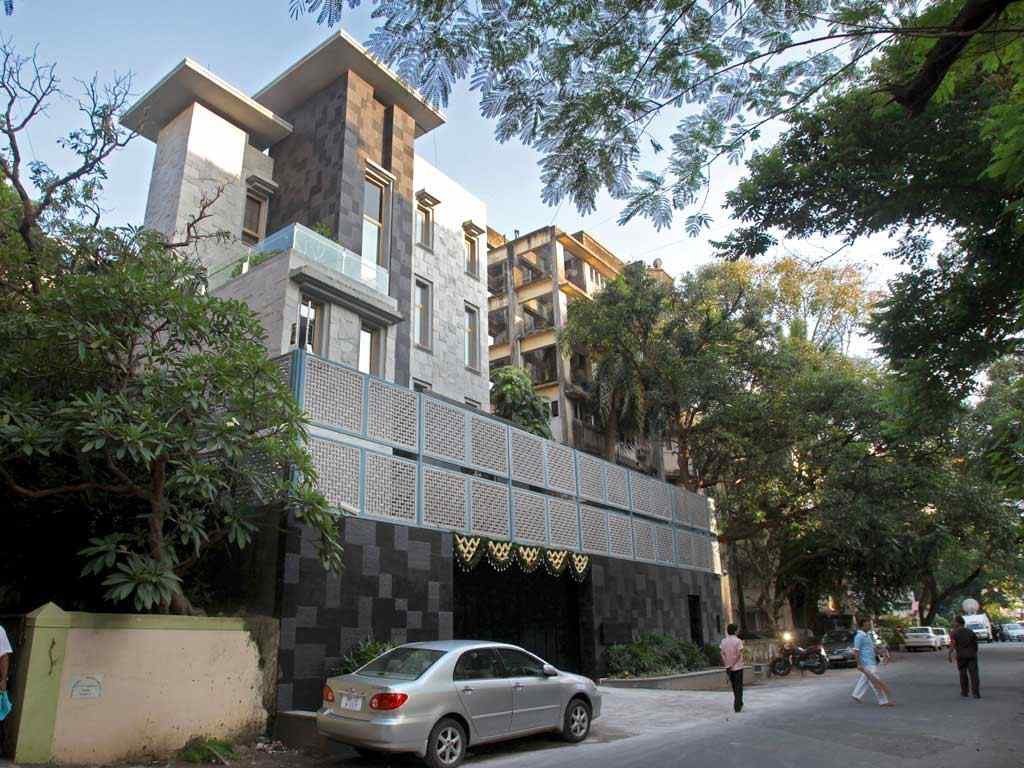 Images source
Address: Sachin Tendulkar House, 19-A, Perry Cross Rd, Bandra West, Mumbai, Maharashtra 400050
3. Mukesh Ambani
Cost: 1000 crore
Antilla located on Mumbai's poshest street and it sticks out into Mumbai's skyline like a tower made out of building blocks with a glassy exterior which hides the various luxurious elements of the building such as public, private, maintenance, support and play. Here are some facts of the most expensive house in the world


Images source
Address: https://en.wikipedia.org/wiki/Altamount_Road
4. Amitabh Bachchan
Cost: Around 160 crore
The home where the Bachchan family currently stays is named 'Jalsa' and is located in Juhu in Mumbai. The house covers around 10,125 sq. feet, which is pretty massive.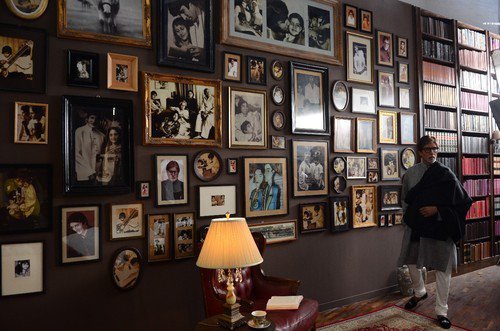 Images source
Address: Jalsa: JVPD scheme, Juhu
5. Salman khan
Cost: 30 crore
Salman Khan and his parents live in two flats in "Galaxy Apartments". This building is located at the start of Bandstand ("Byramjee Jeejeebhoy Road") at Bandra (West), Mumbai. Salman Khan's parents, Salim Khan and Salma Khan ("Sushila Charak"), live on the first floor. Salman Khan lives in a modest 1 Bedroom-Kitchen-Hall (BHK) apartment on the ground floor of Galaxy Apartments.


Images source
Address: 3, Galaxy Apartment, Carter Road, Bandstand, Bandra (West), Mumbai 400050
6. Akshay Kumar
Cost: 80 Crores crore
Previously, Akshay used to live with his talented wife, Twinkle Khanna in Andheri(W), in Mumbai, in the Lokhandwala Complex, but he later bought an old Juhu beach side bungalow and converted into one that met his needs


Images source
Address: 203 A Wing, Lokhandwala Complex, Andheri(West), Mumbai 400053. Address2 : Ground Floor, Juhu Prime Beach Apartment, Gandhigram Road, Juhu, Mumbai – 400049
7. Amir Khan
Cost: 60 crore
Mr. Perfectionist, Aamir Khan resides here in Bandra. Earlier he lived in his ancestral house in Pali Hill called Bella Vista Apartment. He decided to relocate when his Pali Hill house went under renovation but after sometime he purchased it. He lives there with his wife Kiran and son Azaad.


Images source
Address: Fareeda apartment , Carter Road, Bandra 
8. Ranbir kapoor
Cost: 70 crore
Ranbir Kapoor lives with his parents in his ancestors' house. This house was bought by his grandfather Raj Kapoor and it is situated in Pali Hill. Ranbir has also invested in a duplex apartment on Hill Road, Bandra. Demand of the situation, we must say. But he has no intention of moving out of his parental house.
Images source
Address: 27/Krishna Raj, Pali Hill, Bandra (West), Mumbai 400050
9. Hrithik Roshan
Cost: 100 crore
Hrithik Roshan, called India's Greek God always presents a larger than life aura, but in reality he is a very simple man. He lives luxuriously yet his home has a very simple feel to it. Hrithik lives in El Palazzo located in Juhu, Mumbai, a huge duplex that is one of the most sought after and costly properties in Mumbai


Images source
Address: Elpalazzo juhu
10. John Abraham
Cost: 100 crore
John's house has a bunch of jacuzzis and and a theater seating around 50 people. Basically, he's having a real good time at his house.


Images source
Address: Carter road, bandra west
11. Beau Monde Towers: Deepika Padukone's Home
Cost: 40 crore
On the 26th floor of this Apartment lives reigning queen of Bollywood: Deepika Padukone. Earlier she had a house in Pali Hill as well. The Apartment has a terrace, four bedrooms, three parking lots, tennis and badminton courts etc. There was a rumour that it was a gift by her then boyfriend Siddhartha Mallya, but Deepika cleared the air saying she is an independent woman and doesn't need a man to buy her a house. That's why I love ya!

Images source
Address: Beaumonde Towers A,B & C, Appasaheb Marathe Marg, Prabhadevi, Mumbai, Maharashtra 400025
12. Priyanka chopra
Cost: 100 crore
Priyanka Chopra owns 5 flats on the 6th floor of 'Raj Classics' in Versova, Mumbai. Her friend Susanne Roshan did interiors of her house. She bought this house so that she can enjoy her parents' company and her own privacy both. Her alleged ex-boyfriend Shahid Kapoor lives in the same building as well.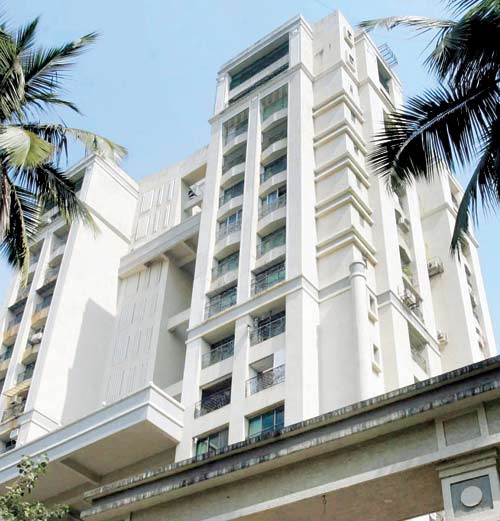 Image source
Address: Raj Classic, Amarant Rd, Inlaks Nagar, Versova, Andheri West, Mumbai, Maharashtra 400061
Comments
comments