Mumbai T2 terminal one of the most busiest as well as stylish airports in the worl with almost all facilities is a vey trending titl in mumbai. There are 10 facts that you should know to make your journey to and from the airport easier as well as admire while you are at T2. Here they are
01.Primary Hub for Many Airlines
Mumbai Airport is the primary hub for many airlines including JetConnect, Air India, Blue Dart Aviation, SpiceJet, GoAir, IndiGo, and Jet Airways.
02. Terminal T2 Whopping Cost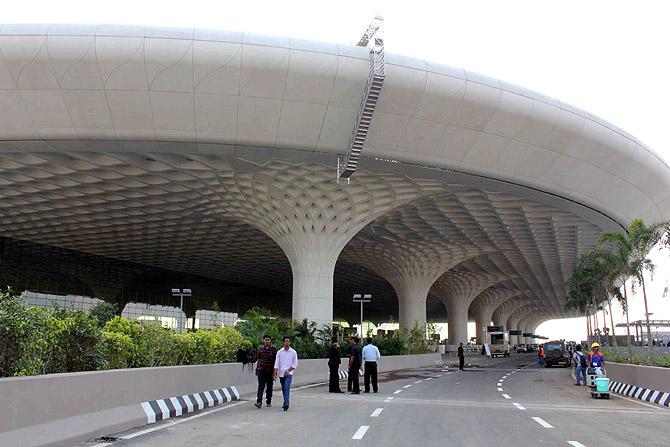 The Terminal T2 at the Mumbai Airport was built with a whopping cost of Rs. 12,500 crore.
03. India's One of the Busiest Airports
Mumbai Airport is one of the busiest airports in India with a passenger movement of 42,950,512 between December, 2014 and November, 2015.
04. The Airport is Named After….
Mumbai Airport is named after the 17th-century Maratha emperor, Chhatrapati Shivaji. However, the IATA airport code is "BOM" which is derived from Bombay, the former name of Mumbai.
05.Four Levels in Terminal 2
There are four levels in T2, the first is for ground transport, Level 2 for arrivals, Level 3 for domestic departures, and Level 4 for international departures.
06. Terminal 2 for Domestic and International Operations
Terminal 2 at the Mumbai Airport is being used for the domestic and international operations.
07. World's Largest Art Exhibition in the Airport
Mumbai Airport's art project is the largest art project in the world, consisting 6,000 art works.
08. Structural Steel Used in Terminal 2 Building
About 18,000 metric tons of structural steel was used in constructing Terminal 2 building roof. The steel is enough to build about two Eiffel Towers.
09. A Large Number of CCTVs and Fire Alarm System
The Terminal 2 area is having 2300 CCTV camera and 70,000 detection devices for fire alarm.
10.Best Place for Shopping
Mumbai Airport is the best place for shopping. The retail space in the airport is about 21,000 sq.meters, which have many national and international brands store.
Hope you like the post 😉
Comments
comments