Marine drive look alikes: Marine Drive is a 3.6-kilometre-long boulevard in South Mumbai in the city of Mumbai. The road was constructed by late philanthropist Bhagojisheth Keer & Pallonji Mistry. It is a 'C'-shaped six-lane concrete road along the coast, which is a natural bay. The road links Nariman Point to Babulnath and Malabar Hill. Marine Drive is situated over reclaimed land facing west-south-west. A promenade lies parallel to this road. Marine Drive is also known as the Queen's Necklace because, if viewed at night from an elevated point anywhere along the drive, the street lights resemble a string of pearls in a necklace. We all know how beautiful it. What if u find some look alikes which are considered as marine drive of their own city. Lets take a look.
Marine Drive Kochi
Image source
The picturesque location of Kochi Marine Drive is walkway streets along with the backwaters of Kochi Lake. Marine Drive is important tourist destination in Kochi and a major hangout place along with fast food joints and Coffee Bar. The 1.75 km long walk path stretches from Jankar Jetty to the Ernakulam Boat with other attractions Rainbow Bridge and China Net Bridge.
Marine Drive Puri

Image source
The Puri to Konark road by the side of Bay of Bangal is called as Konark Marine Drive. Puri Konark Marine Drive is one of the best picturesque location of the cities along with temples and beaches.
Pondicherry Beach / Promenade Beach Road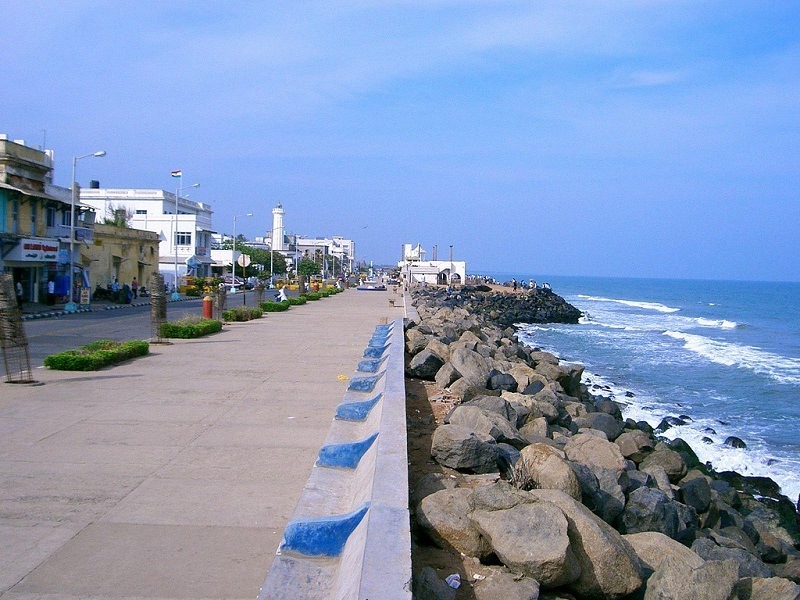 Image source
The Beach Road of Pondicherry is a 1.5 Km long road runs parallel to the Promenade beach. Beach Road is one of the most popular tourist attraction of Pondicherry along with other four main beaches.
Marine drive raipur

Image source
Telibandha lake which lies on the most busy Gaurav Path of the City. Which is in heart of city. This place is also known as Marine drive of raipur
Vizag Marine Drive

Image source
Vizag Marine Drive is a 40 km long road along with the long beach line of the Bay of Bengal. The beach side road run through the Kailashgiri to Vizag along with green Eastern Ghats at one side and Bay of Bengal at other.
Marine Drive of Bhopal

Image source
Marine Drive of Lucknow is run with the bank of river Gomti,a tributary of the Ganges River. Gomti Nagar area of Lucknow is one of the most favorite place to live with highrise building and breath-taking architecture. Marine Drive Lucknow also host a musical fountain show every evening.
Vizag Marine Drive of Bhopal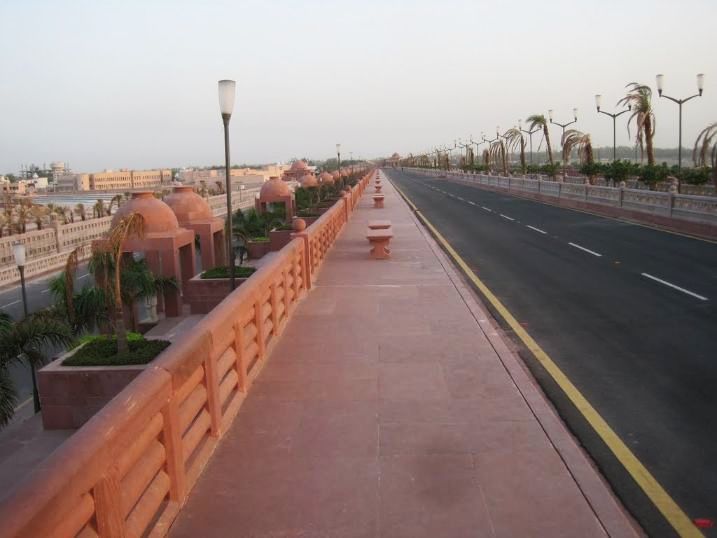 Image source
The beautiful lake view road of Bhopal is called as marine drive of Bhopal. Lake view Road in Bhopal is run along with one of the best lake of India known as upper lake having an island on it. Marine Drive of Bhopal is 2-3 Km long lake side road connect new market area with lalghati.
Comments
comments