Haunted places are something people are always excited about. Even the city of dreams has some interesting and weird haunted places , lets take a look.
01. Mahim – The D'Souza Chawl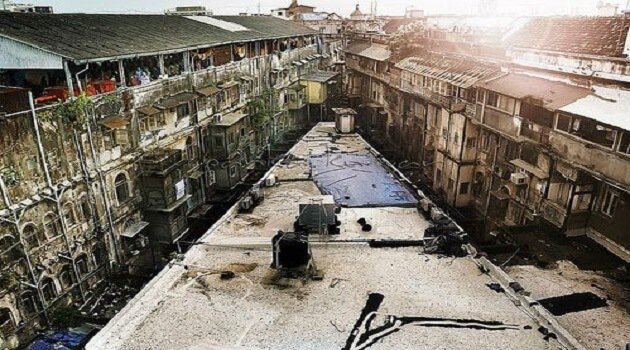 It is believed that a spirit of a deceased lady roams around the corridors of this chawl and has been seen many times near the well which is not in use anymore. People used to fill drinking water and also wash dishes from this well. Once a local lady was trying to fill water from the well when the wall collapsed and the lady fell into the well. She died immediately. Since then her spirit roams around the premises but does not harm anyone. The spirit vanishes with sunrise.
02. Aarey Milk Colony
The scariest story is about the lady. Many people experienced her ghost and told terrible stories. She stands under a tree and cry loudly. Sometimes asks to ride, whenever drivers stop, they see a lady standing there. Her long hair covers her face. But when she looks at them, it's not a lady who was crying. Suddenly she changes herself in a violent spirit. Numbers of injuries on her face, eyes bursting in anger and she is almost running towards them. Seeing this everyone will run, isn't? But when they run their car at high speed she sometimes runs a long distance with the car and screams to make them nervous. Some people suffered a long time illness after face this horrible apparition at night on the Aarey road.
03. Mukesh Mills
One of the most famous haunted places in Mumbai, Mukesh Mills is one of the oldest structure in mumbai that was destroyed in 1870 by a fire. Since then,people have encountered many paranormal experiences. The Mills are a famous location for Bollywood shoots but most film-stars are spooked out by the location. There have been many incidents on sets and shooting is wrapped up as early as possible.
04. Nasserwanj Wadi, Mahim
A Parsi gentleman called Nasser, who was brutally burnt in a cabin close to a well inside the compound. "The brutal murder was committed around 16 years ago, but the Parsi landlord still takes his daily stroll over here after midnight, keeping a watch on his property. He doesnt forgive anyone who crosses his property."More than seven people have lost their lives here, within a span of one year after the Parsi landlord died
05. SNDT Girl's college Juhu
Residents living nearby say that they hear a female teacher reciting multiplication tables around 2 am from the old ruins in the compounds of SNDT Girl's college. This was once staff quarters. This is followed by the sound of slapping and children wailing. 10 boys decided to venture into the dilapidated structure to discover the reason behind those noises. They didn't find anybody there. But as soon as they came back, the noises started again. Ghost of a teacher!
Hope you like the post 🙂
Comments
comments