Dharavi is an example of how we can all live harmoniously together being productive yet having so few possessions and little money.The sense of community there is fantastic and goes to show how very little we need to be genuinely happy. Dharavi has so much to teach us all. If visiting Mumbai make sure you go there
01. Founded
In 18th Century, Dharavi was an island inhabited by fishermen. When the swamp got filled fishing gradually stopped, and Dharavi slowly transformed into the gigantic urban space that it is now.
02. Largest slum
Dharavi is also regarded as the third largest slum of world after the slums of Mexico's Neza-Chalco-Itza and Karachi's Orangi. It lies between the two railway lines, the western and central railway. It is surrounded by Mahim, Bandra in west, Mithi river in north, Sion in south, and Matunga in east. The land is spread over an area of 535 acres which is owned by the government but the houses are maintained by individuals.
03. Population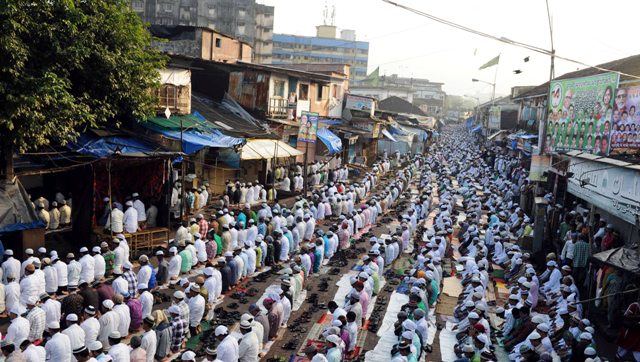 Dharavi's total population is about 1.2 million which is greater/equal to the population of countries like Fiji, Bahrain, Bahamas, Greenland etc. There is, on average, 1 toilet for every 1,450 people living in the slum. (O.o)
04. Annual economy
There are estimated 10,000 businesses in dharavi – they account for annual production of approximately $665,000,000 worth of goods (that's right, six hundred and sixty five MILLION dollars) annually.
05. Biggest small scale industry in the world
About 500 industrial units producing garments ,pottery, leather, steel, services such as recycling and cleaning exists here. About 15000 single room factories exists in this slum
06. Smartest kids
12-13 years old girls from Dharavi made Android apps; one of them is a learning app called 'Padai hai Mera hak' with subjects Maths, Hindi and English. The other two apps are 'Women Fight Back' which is an app for women safety and 'Paani Hai Jeevan' which gives notification to people when water is available in the community tap so that rush for water can be controlled.
07.Second largest leather industry in India
Dharavi's leather industry is the second largest in India. Be it the designer handbag or the sporty leather jacket you saw in the mall yesterday, it probably came from Dharavi.
08. Inspiring People From All Over The World
Tens of thousands of people from all over the world are visiting Dharavi and getting inspired! Through our own Educational Slum Tour we've welcomed TED speakers, Google employees and Harvard students. We've hosted all kinds of people from all over the world including princes and International sports stars!
09. Major tourism location
There are a few guided tours through Dharavi, showing the industrial and the residential part of Dharavi
10.It's An Example to Us All
The Dharavi population is made up of over 80 different communities, speaks more than 30 languages and practice over 6 religions in the 27 temples, 11 mosques, 6 churches.
It's an example of how in spite of these differences, communities can live together harmoniously – like last year when on Friday Muslims made space for Ganapati processions, who in turn proceeded in silence until the Muslim Namaaz had concluded.
11. Filmakers fav spot
Dharavi has always been a part of film industry. Many parts of the Oscar winning movie 'Slumdog Millionaire' was actually shot here. A large number of junior artists in Bollywood comes from here
12. Best recycling units
The recycling units of Dharavi generate revenue by turning around the discarded waste of not only Mumbai's 21 million citizens, but from all around the country and abroad as well
Hope you like the post 😉
Comments
comments