Top celebrities in India, especially Bollywood actors, and actresses are owners of some of the most luxurious cars in the world. From the modest Maruti Gypsy to Rolls Royce Phantom- an epitome of luxury.Our Bollywood stars have them all. Here we have some collections of top end high luxury cars owned by our beloved Bollywood stars. Have a look at the most expensive and lavish car these celebrities love to drive.
1. Amitabh Bachchan
Bollywood Shahenshah Amitabh Bachchan ruling the film industry from past decades. He owns about 25 luxury cars, including a stunning Rolls-Royce Phantom, costing approximately Rs. 3.4 crore gifted by Vidhu Vinod Chopra.
02. Aamir Khan
Mr. Perfectionist owns a luxurious Mercedes S600 sedan, which is a customised bomb-proof car. As the actor has been receiving many threats since he launched Satyamev Jayate show. This special armoured car, which reportedly cost him around Rs. 10 crore makes him the owner of the most expensive car in B-town.
03. Shahrukh Khan
The King of Bollywood Shar Rukh Khan, his collection of luxury cars is the biggest of all. He has the best of Mercedes, BMWs, and Audis. His latest obsession is world's fastest car, Bugatti Veyron, which is worth Rs. 12 crore.
04. Salman Khan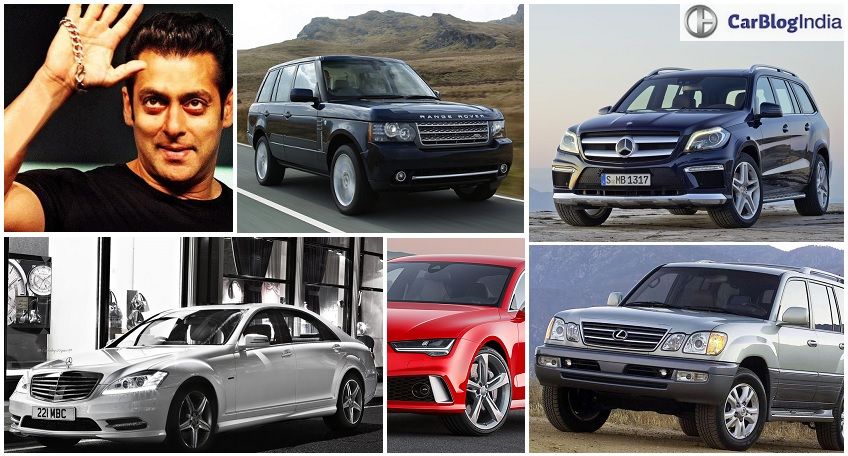 Sallu Bhai is very much obsessed with luxury cars and bikes. His huge collection of cars include BMW X6, Land Rover, Range Rover Vogue and Audi R8. His latest love is his white Lexus LX570 which costs approximately Rs. 1.5 Crores.
05. Priyanka Chopra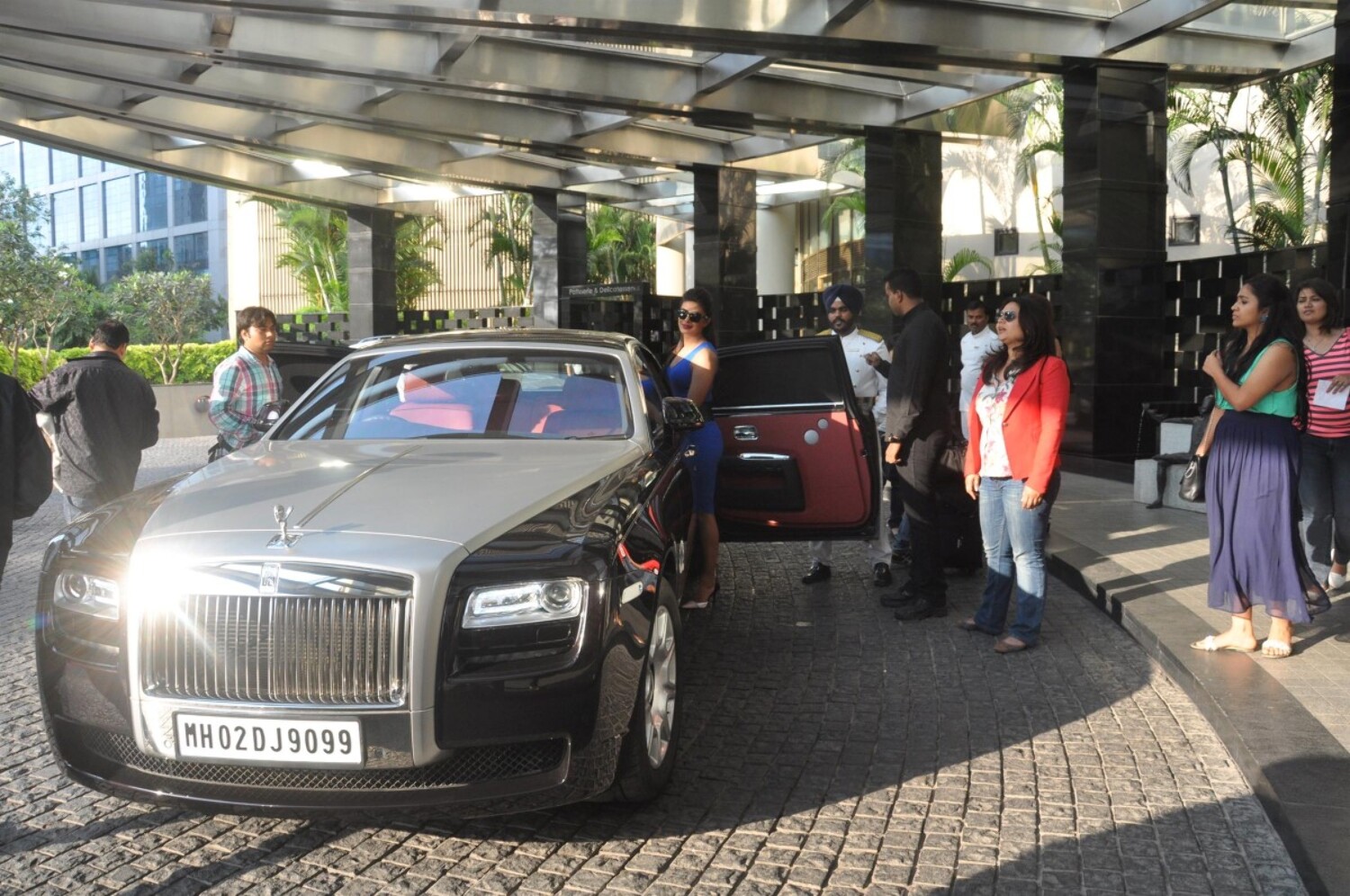 Priyanka Chopra is the only actress in B-town to own customized Rolls Royce that costs her around Rs 2 Crore. Apart from this super-car, she also owns Porsche Cayenna, BMW 7 series white edition, and Mercedes Benz E-class.
06. Deepika Padukone.
Deepika Padukone owns Audi Q7, Mini Cooper. Costs nearly Rs. 80 Lakhs
07. Kareena Kapoor Khan
She loves cars a lot and her collection comprises of American Mustang, Range Rover, BMW 7 Series and Lexus 470. Now she is using Lexus 470 which costs nearly Rs.50 Lakhs.
08. Katrina Kaif
Katrina Kaif is now using Audi Q7 and is spotted in this luxury drive of hers, most of the times. Costs nearly Rs. 80 Lakhs
09. Akshay Kumar
Akshay Kumar is obsessed with fast cars. His collection includes Porsche Cayenne, Bentley, Mercedes and Ferrari. The fitness freak, Akshay Kumar prefers to steer the wheel himself than being chauffeured around. At present he is using Porsche Cayenne which costs Rs.2.5 crores.
10. Hrithik Roshan
Hrithik Roshan owns many luxury cars, including Jaguar XJ, Porsche Cayenne and Mercedes S500, each of which cost around Rs. 2 crores.
11. Bipasha Basu
Bipasha Basu owns an Audi Q7 and a Merc S Class, she is pretty obsessed with her Volkswagen Beetle which costs Rs. 32 Lakhs.
12. Parineeti Chopra
She owns a white Jaguar XJL. XJL 2 is one of the most expensive Jaguar models in the country and comes in the range of Rs. 1.2 crores to Rs. 1.9 crores.
13. Shraddha Kapoor
Shraddha Kapoor brought home a Mercedes ML class worth Rs 60 Lakhs.
14. Ajay Devganr
Ajay Devgan loves fast cars. He was the first Indian to own a Maserati Quattroporte, which costs around Rs. 2 crores.
15. Sunny Leone
The hottest sensation in Bollywood Sunny Leone is showered with a lot of gifts from her husband. Her husband Daniel Webber gifted her a Maserati which costs a whopping Rs. 1.5 Crore.
16. Alia Bhatt
Bollywood actress Cute Alia recently gifted herself a white Audi Q5 which costs nearly Rs. 55 lakhs.
17. John Abraham
John Abraham is more of a super-bike fanatic, he owns several luxury cars. John is a proud owner of black color Lamborghini Gallardo that costs him Rs 3.4 Crore. Black Lamborghini Gallardo, Audi Q7, modified Maruti Gypsy are in his collection.
18. Ranbir Kapoor
Ranbir Kapoor has a good collection of cars and bikes. His current obsession is his red Audi R8, which costs around Rs. 2 crores.
19. Sanjay Dutt
Sanju baba is a big fan of sports cars, as can be seen from his Ferrari 599 GTB, worth over Rs 3 crore. Sanjay Dutt gifted his wife Manyata Rolls Royce Ghost worth Rs 3 Crores.
20. 20. Kangana Ranaut
Kangana Ranaut now owns a BMW 7 worth Rs 85 Lakhs.
ese were the most luxurious car with the B town celebrities. We have only mentioned about the most expensive one from their collection. So, which celeb's supercar did you like the most? Do Thtell us in the comments section below.
Hope you like the post 😉
Comments
comments